DESign Group is the largest independent design and systems integration company in South Africa.

FIND OUT MORE
Our Business
DESign Group is the largest independent design and systems integration company in South Africa.
Our field of expertise lies in automotive tooling and we are able to engineer fully manual or automated production lines to suit the customers' build requirements.

DESign Group is a pro-active company, providing a high quality of services, utilising the latest technology and engineering philosophies. DESign places great emphasis on the process and planning stages to ensure the job is on-time and right the first time.

We are an innovative organisation, offering clients pragmatic solutions in Engineering, Robotics, Automation and Manufacturing.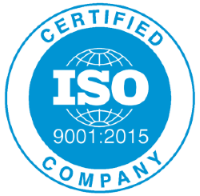 Download ISO Certificate
Our Business
DESign Group's head office is situated on the South Coast of KwaZulu-Natal, close to the harbour and 67km from the new King Shaka International Airport. The site currently occupies 22 000 square metres with 8 000 square metres of office and manufacturing space, with room for expansion in the future. We offer full turn-key solutions, from planning through to manufacturing and installation; managing the project from start to finish.

DESign Group has other facilities situated within South Africa to provide additional area and local support for our customers. The Port Elizabeth building currently occupies 2 000 square metres of office and manufacturing space. The Johannesburg and Pretoria buildings currently occupy over 2 000 square metres of office and manufacturing space.

Internationally, DESign Group has facilities to provide local support for customers in Thailand, Germany, Mexico and USA.

Company News
ISO Certification

The DESign Group is proud to announce that it has been awarded certification to the IS09001:2015 standard.

In his report, which raised no nonconformities at all, the auditor commented that "The Managing Director has a passion to ensure that the company will survive into the future" and that the company has "a very good working relationship with its customers as is evident from positive feedback and commendations."

It was particularly pleasing for DESign Group that the auditor recognised "Performance measures are implemented to ensure targets are achieved" and that employees "make a real effort to remain informed of progress and requirements" as DESign Group has, and continues to, invest in information systems aimed specifically at meeting customer requirement.

The scope of our new certification covers: "Project Management, Process Planning, Factory Layout and Facilities Planning, 3D Mechanical and Electrical Design, Simulation and Optimization, Manufacture, PLC Programming, Automation, Virtual Commissioning, Robot Programming, Installation and Final Commissioning of Production and Assembly Equipment (Full Turnkey Supply)."

Head Office Expansion

DESign is proud to announce the expansion of its head office which consists of the HR department, Finance department, Training department and state of the art Automation department. This facility will give DESign the space required to complete the size projects that we are currently working on as well as future projects. It also consists of a spacious parking area.